Teen Choice Awards
---
The year 2013 marked the 14th year of the Teen Choice Awards. It appeals to the target market of young adults between the age of 13 and 19. The idea was conceptualized since there were award shows for younger children and ceremonies for adults, but neither reached out to the population in between. It is no secret that teenagers tend to be some of the most dedicated fans, but how could they express their appreciation if no one blinked an eye at them?
In order to make the Teen Choice Awards both fun and unique, award recipients would not win the typical bronze or gold statue. Actresses, actors and musicians who walked away with a title also carried away a custom-made surfboard. Yes, a surfboard valued at $800! Needless to say, back in 1999, it was a surprise for everyone. This was the first award show to go completely outside of the box when it came to honoring a famous face. Of course, celebrities had fun with it though, and talked about when and where they would use their adventurous gift. As a result, the media ate this tantalizing spin on an award show alive. To this day, winners still embrace the stellar surfboard award, especially those who reside in the southern California region.
Each and every year the Teen Choice Awards seem to be growing in popularity. In 2008, the show finally decided to create a branded website: http://teenchoiceawards.com and allow fans to cast their votes virtually. A year later when word got out about online voting, over 83 million user votes were cast through this voting method alone. Producers had previously recognized their show as a success, but this was the icing on the cake--a real-time way to measure the overall return on investment.
The Teen Choice Awards have come a long way since their first show in 1999 and it sure looks like the show is here to stay. With this award show teens feel heard and parents feel safe knowing their children are watching age appropriate content.
20 Seasons,

20

Episodes

August 12, 1999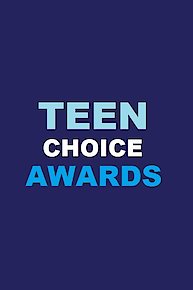 Teen Choice Awards Full Episode Guide
Episode

1

-

The 2017 Teen Choice Awards

Hollywood's hot young stars come out to play at the Teen Choice Awards. Celebrities such as Hillary Duff, Justin Bieber, The Jonas Brothers, Jessica Simpson, Paris Hilton, and more...
Episode

1

-

Teen Choice Awards '16

John Cena and Victoria Justice host TEEN CHOICE 2016, celebrating this year€™s teen icons in television, music, film, sports, fashion, comedy and the web.
Teen Choice Awards News
Teen Choice Award Winners: Taylor Swift, Selena Gomez, 'Twilight,' 'Vampire Diaries' and Harry Potter
It was a huge night for both Taylor Swift and Selena Gomez at the 2011 Teen Choice Awards. Country singer and fashionista Swift brought in six different awards, including the night's big Ultimate Choice Award. Gomez picked up five awards, including Choice Hottie, Choice TV Actress (Comedy), Choice Single and Choice Music Group. See who else won here!
'Twilight' or 'Harry Potter'? Kristen or Emma? Teen Choice Awards Air Tonight
"Twilight" or "Harry Potter"? Kristen or Emma? Lady Gaga or Katy Perry? Decisions, decisions. The 2011 Teen Choice Awards screen tonight on Fox at 8 p.m. EST, and it's sure to be as tense as a chance run-in between a werewolf and a vampire (or, if you prefer, a bespectacled wizard and Lord Voldermort). Taylor Lautner, Robert Pattinson and Kristen Stewart are all nominated for Choice Movie Actor and Actress in Sci-Fi and Fantasy. Daniel Radcliffe and Emma Watson are also nominated in those categories.
'Twilight,' 'Glee,' and 'The Vampire Diaries' Top the Teen Choice Awards: See the Nominees Here!
Fox's annual Teen Choice Awards is coming up in early August, so it's time to start the voting. This year's nominees have been announced, and (surprise, surprise) "The Twilight Saga: Eclipse" leads the pack with 12 nominations. "Twilight" will be going head-to-head with "Harry Potter and the Deathly Hallows: Part I" in the Sci-Fi/Fantasy Movie category. Will we see a repeat of the MTV Movie Awards, in which "Twilight: Eclipse" swept the competition?