Can You Make It?
With cans of Red Bull as their only form of currency, student teams are faced with the challenge of backpacking across Europe in just seven days. Teams of three must use their bartering skills, wits, and charm to complete this incredible adventure.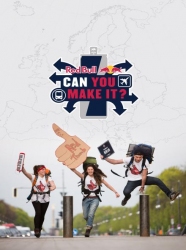 Can You Make It? Full Episode Guide
Episode

1

-

Making It: How Teams Win
If You Like Can You Make It?, Then Try...