Watch Tyler Perry's Madea's Big Happy Family
---
Tyler Perry has become a top producer for his movies that he writes, directs, and even stars in. Tyler Perry is back as the funny Madea in Madea's Big Happy Family. The film stars Bow Wow, Cassi Davis, Tyler Perry, David Mann and more. Madea's niece Shirley has battled cancer for a while now. Shirley is told by her doctor that the cancer has gotten worse. He only gives her a few weeks to live. Shirley wants to tell all of her children at a nice dinner. The first time, Bryon, Tammy, and Kimberly arrive with their families. Tammy and Kimberly start to fight and everyone decides to leave.
Aunt Bam tells Madea about Shirley's cancer. Madea promises that all of Shirley's kids will be at dinner that very same night. Madea goes to each one of their jobs and demands that they show up to their mom's house for dinner. At dinner, Tammy reveals that Kimberly is actually Bryon's mother and not Shirley. She was raped by her uncle at the age of 13. Everyone knew of this besides Bryon himself.
Shirley becomes very ill and has to go to the hospital. Everyone except for Kimberly arrive in time to tell their mom goodbye. Kimberly shows up after Shirley has already passed. At the funeral, Madea sits them all down and tells them that things need to change because that isn't want their mom would have wanted.
Madea's Big Happy Family is a comedy that is sure to make anyone laugh. It is rated PG-13 for language and some drug content. The audience is sure to love this movie if they like to watch a good comedy. The movie is also full of drama. Tyler Perry plays multiple roles in this movie, including the role of Madea.
|
2011
|
1 hr 47 min
|

/

10
Cast

Studio

Director

Tyler Perry, Derrick Doose

Language

English
Tyler Perry's Madea's Big Happy Family News
Will Kim Kardashian Ruin Tyler Perry?
November 09, 2011 @ 7:14 am PST
|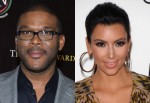 Sometimes when you think that nothing good can come out of a situation, the universe delivers you a delightful bit of irony. Such is the case with Kim Kardashian's divorce. Kardashian has a role in Tyler Perry's new movie "Marriage Counselor" and many Perry fans are threatening a boycott of the movie because of it.
Read More

Weekend Box Office: 'Fast Five' Drives Off With Best April Opening Ever
May 01, 2011 @ 11:32 am PST
|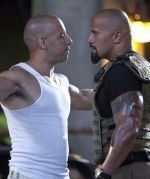 If Hollywood ever finds itself struggling again at the box office, there's a simple solution: release another "Fast and the Furious" movie. "Fast Five" took the top spot at the box office this weekend, earning a cool $83.6 million domestically. That's a record both for Universal and for an April opening under any studio. "Fast Five" has already been showing overseas for a week, and after two weeks it has earned just over $81 million.
Read More

OH NO: Lionsgate Considering All-Tyler Perry Channel
August 10, 2011 @ 12:32 pm PST
|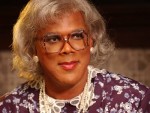 If this isn't a sign of the coming apocalypse, I don't know what is: Lionsgate is considering a move that would create a TV channel devoted entirely to Tyler Perry programming. Don't they already have that? It's called TBS. Zing! Perry, who is the creator of TV shows such as "Meet the Browns" and "House of Payne" and creator/star of the Madea movies, is a major source of income for those attached to his projects.
Read More

Weekend Box Office: 'Rio' Rules Again, 'Madea' and R-Pattz' 'Water for Elephants' Do Well
April 25, 2011 @ 5:20 am PST
|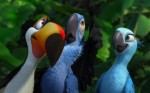 Worries of lagging box office sales might be over for Hollywood, as Easter weekend drew in some huge numbers, up nearly 40% from last year (last year saw a non-holiday weekend, but still...let's be positive, eh?).
The healthy box office gross was aided by two strong family films in theaters over the holiday weekend. The big winner was "Rio," which had a strong second weekend with $26.
Read More


Watch Tyler Perry's Madea's Big Happy Family Trailer

Tyler Perry's Madea's Big Happy Family|1:29
Tyler Perry's Madea's Big Happy Family (Official Trailer)|1:36

Watch Tyler Perry's Madea's Big Happy Family Online - Watch online anytime anywhere: Stream, Buy, Rent
Tyler Perry's Madea's Big Happy Family is currently available to watch and stream, buy, rent on demand at Amazon, Vudu, Google Play, FandangoNow, iTunes, YouTube VOD online.